Kokusai M36 S&W M36 Chief Special .38
Kokusai S&W M36 Chiefs .38 Special
Kokusai S&W M19 2.5 inch .357 Magnum
"New old stock" handled but unfired Kokusai model, box a bit tatty, otherwise as new. Double/single action 6 shot Made from HWABs material, with full metal internals, Great firing models of the classic single/double action 5 shot .38 2 inch barrel, snub nosed revolver.
Good markings, S&W logo grips, Very comfortable fit in the hand, come boxed complete with 5 reusable real look cartridges (uses 7mm caps), instructions and loading tool.

A very good stage gun as with the short barrel you get a great barrel effects !.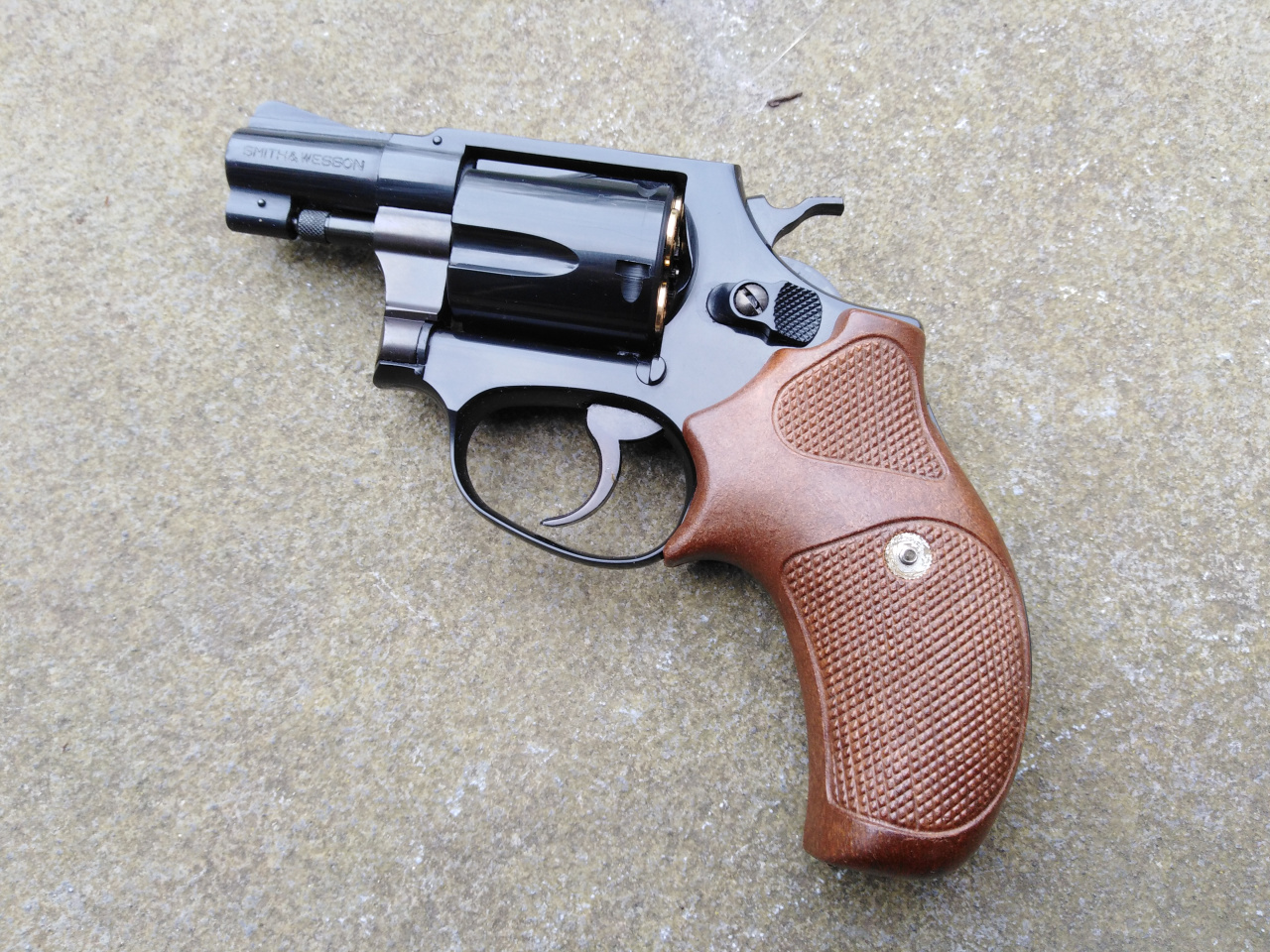 Comes with these rare MGC grips FREE (as well as standard grips) for two different looks :)


PRICE £155.00
Item No. PFCGM486